The Tribe That Has The Tallest People In The World
A photo of two boys who are very tall, infact long, has created mixed reactions among Netizens.
In a recent tweet made by Africa media, the photo of these boys caught the attention of many Social media users.
The tweet read [Photo], "17-year-old Teenagers in South Sudan".
They are from the Dinka tribe, which has the tallest group of people in the world.
Some of them were of the fact that the picture was photoshopped while some believed it without any doubt.
Research showed that it is indeed true that Dinka tribe produces tallest group of people in the world.
However read the details of this tribe Below
An anthropometric survey of Dinka men, war refugees in Ethiopia, published in 1995 found a mean height of 176.4 cm (5 ft 9.4 in). Other studies of comparative historical height data and nutrition place the Dinka as the tallest people in the world.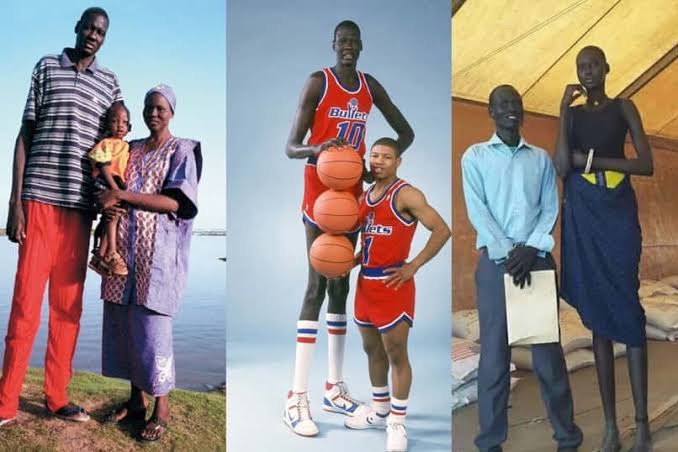 Dinka are noted for their height and, along with the Tutsi of Rwanda, they are believed to be the tallest people in Africa. Roberts and Bainbridge reported the average height of 182.6 cm (5 ft 11.9 in) in a sample of 52 Dinka Agaar and 181.3 cm (5 ft 11.4 in) in 227 Dinka Ruweng measured in 1953–1954.