Meghan Markle and Prince Harry will end badly according to the former president of America Donald Trump who says Prince Harry is "whipped".
During an exclusive TalkTV interview with Piers Morgan on Monday evening, April 25, the former President slammed the couple's high-profile connection.
Mr Trump stated in the interview that the former royal couple's marriage is a ticking time bomb that will explode when "Harry decides he's had enough of being bossed around."
Read Also: who-approves-first-malaria-vaccine-for-children
The former president was quoted in the Sun as saying that Ms Markle might leave Harry "when she decides she likes some other guy better."
See the interview below: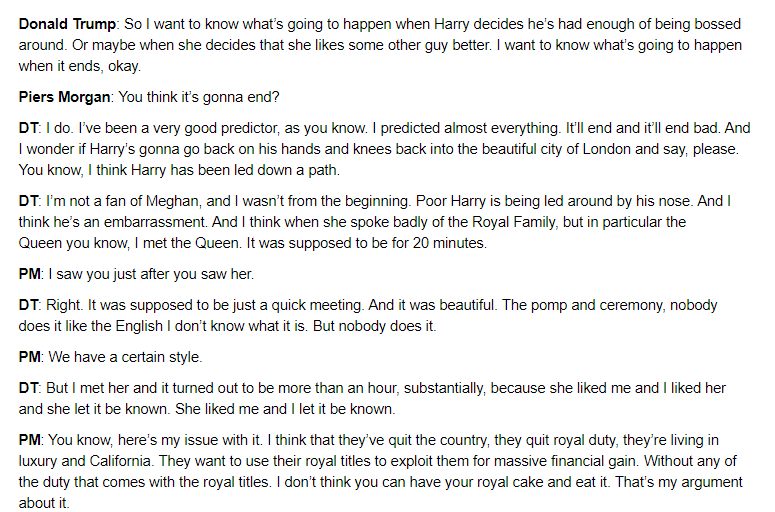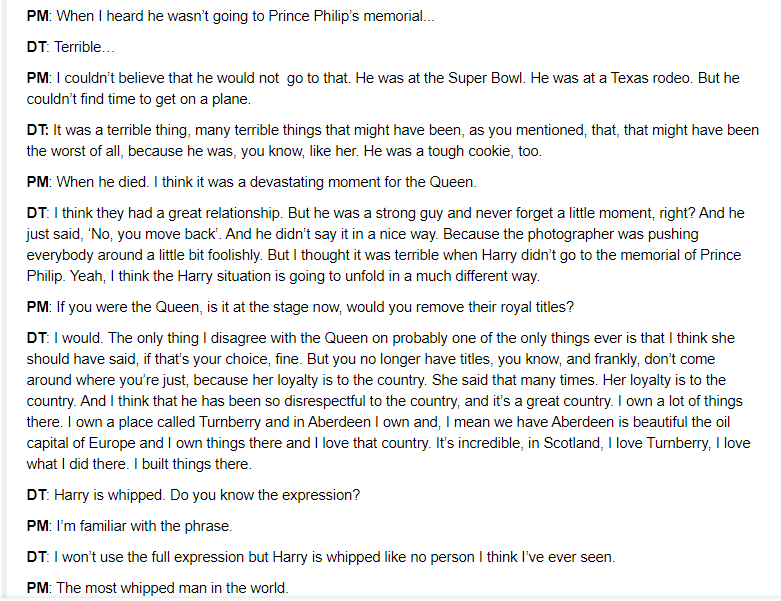 Recall that this is not the first time the former president has sneered at the Duchess of York. He had previously stated that she had been "disrespectful" of the British royal family and that Prince Harry had been "treated horribly" in December.