There are facts about Tonto, an award-winning actress philanthropist and now politician you might know which I will be sharing with you.
Tonto Charity Dikeh is a Nigerian actress, mother, singer, and a humanitarian.
Where is Tonto from?
She is from Ikwerre, Abio-Okpa in Rivers state, Nigeria.
She is one of eight children in a polygamous family, with five of them coming from her biological mother and three from her stepmother. She lost her mother when she was 3 years old and was raised by her stepmother.
How old is Tonto Dikeh?
Tonto is 37 years old, she was born on June 9, 1985, in Ikwerre Rivers State.
Tonto's education
Tonto Dikeh attended both her primary and secondary school in Port Harcourt, Rivers State, Nigeria. She gained admission into the Rivers State University of Science and Technology and bagged a degree in Petrochemical Engineering. We were unable to ascertain the year of her graduation.
She started her acting career in 2005 after competing in the reality TV show "The Next Movie Star;" which she emerged as the first runner-up.
The actress gave birth to her son king Andre in America.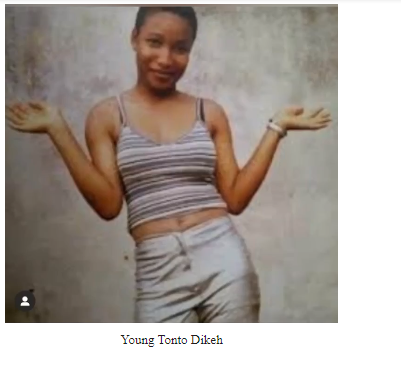 She has a Foundation,' which takes care of rape victims, children, and the less privileged.
She is the Queen of controversy:
Yes, Tonto is the Queen of controversy because she knows how to manage every situation be it good or bad in her favour.
She gave a lecture in Owerri in 2021 where she encouraged people to make use of controversial issues for their own good.
Tonto's Net Worth
As of 2021, Tonto Dikeh's net worth is said to be $1.5 million dollars; but this cannot be verified by any reliable wealth estimator platform.
She is the deputy governorship candidate under the African Democratic Congress in the 2023 Rivers State gubernatorial election.
Share this story.